Season Schedule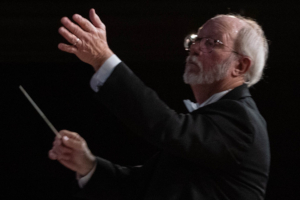 With fingers crossed, and a couple of prayers thrown in for good measure, the Hastings Symphony welcomes the return of musicians and guests starting this September. Our annual Chautauqua Park concert opens "Season 96" with a tribute to our community and nation.
Did you know that a Life Magazine article in 1954 noted the Hastings Symphony as the oldest civic symphony in the United States? If that was true then, it remains true today. Since 1925, the HSO has been a beacon among the many cultural attractions in Hastings. We bring family-friendly entertainment featuring great music and guest artists who inspire us with their incredible talents.
"Season 96" opens with a celebration of our nation and community, with special tributes to the many who have worked tirelessly to keep us focused during the pandemic. In October, we welcome Richard Fountain to perform a Beethoven piano concerto, and our Holiday Concert in December features local high school and college choirs. The Young Artist Concert in February celebrates Hastings College students, including some original compositions; and in April 2022, we perform a Nebraska-premiere of a flute concerto composed by Carlos Simon, and performed by Brian Dunbar. We conclude "Season 96" with our annual educational outreach concerts. Six performances (or more), just like the old days!
In numerology, "96" represents family, wellbeing, home, and harmony. These terms describe the HSO's "Season 96"! The Hastings Symphony brings resonating harmony to our community, embraces our compassion for humanity, and replaces 2020 hindsight with renewed energies to move toward our centennial season.
We welcome you "home" to the Hastings Symphony Orchestra, where music makes us a family, and beautiful harmony resonates in our wellbeing. Please join us for A Season of Welcomes.
Dr. Bryon W. Jensen
Conductor/Artistic Direction
FREE

Sun, Sep 12, 2021 - 3:00 PM, Chautauqua Park Pavillion

|

Directions

Our first live performance since February 2020 celebrates our nation and our community. Selections include Fanfare for Democracy by Jim Stephenson, Summon the Heroes by... Read More >
Sun, Oct 31, 2021 - 3:00 PM, Masonic Center Auditorium

|

Directions

Sponsored by: Steel Law Office (Grand Island) There is nothing scary about Beethoven's Piano Concerto No. 3, but the rest of the concert is a... Read More >
Sun, Dec 12, 2021 - 3:00 PM, Lynn Farrell Arena

|

Directions

PLEASE NOTE THE LOCATION CHANGE: This Concert is now at the Lynn Farrell Arena - 800 E, 12th St., Hastings, NE 68901 Sponsored by Mary... Read More >
Sun, Feb 27, 2022 - 3:00 PM, Masonic Center Auditorium

|

Directions

Maria Pytlik, a sophomore music education and trumpet performance major at Hastings College, was selected as this year's Young Artist winner.  She will be performing... Read More >
Sun, Apr 24, 2022 - 3:00 PM, Masonic Center Auditorium

|

Directions

We are proud to present the Nebraska premier of "movements"  for Flute and Orchestra  by Carlos Simon, featuring Dr. Brian Dunbar, professor of flute at... Read More >
---
Special Events
FUNDRAISER DINNER AND DANCE
(POSTPONED UNTIL 2023) February 12, 2022 – Lochland Country Club
Join us for a Valentine's Day special event with dance music provided by the HSO and special guests, Norm Sodomka and his band. Dinner, dancing, and a silent action will certainly be a welcomed romantic excursion. More information and ticket prices* will be forthcoming.
Educational Outreach Concerts
TBA
Over the past few years the HSO has travelled to schools in Axtell, Minden, Franklin, Harvard, and Trumbull. Our morning concert for 2022 has yet to be determined, but we will return to Hastings to conclude "Season 96."