Season Schedule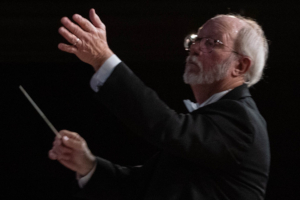 2022 – 2023 Season
A Time for Everything
In my final season conducting the Hastings Symphony Orchestra, I recall my first concert on 7 March 2004. It was the Hastings College Young Artist concert featuring five students (including present principal trumpet player, Louie Eckhardt), and a performance of Nänie by Johannes Brahms with the College Choir. The soloists were amazing, the music ranged from flamboyant to mesmerizing, and the HSO musicians were on an exhilarating level of professionalism. What a thrill to stand on the shoulders of every conductor before me and experience such joy.
A Time for Everything will be as entertaining and exhilarating as every season since Frank Noyes formed the Hastings Symphony in 1925. Season 97 features a great selection of familiar and new music, incredible guest soloists, a couple of new twists in our programming, and the most unprecedented musicianship in outstate Nebraska. These are the reasons the Hastings Symphony advances toward its centennial anniversary!
Featured soloists include Bo Atlas on tuba, winners from our high school Young Artist competition, and a couple of familiar names, Shannon Salyards-Burton and Nathan Jensen. We will host local singer/songwriters in a new venture as we accompany their original songs with orchestra. Along the way, great memories will be made for you, your family and community.
Please join us for what will be an incredible HSO Season 97: A Time for Everything!
Dr. Bryon W. Jensen
Conductor/Artistic Direction
Sun, Oct 30, 2022 - 3:00 PM, Masonic Center Auditorium

|

Directions

The HSO welcomes tubist Bo Atlas as our soloist in a performance of the Ellerby Tuba Concerto. Additional repertoire includes Florence Price's gorgeous Symphony No.... Read More >
Sun, Dec 11, 2022 - 3:00 PM, Masonic Center Auditorium

|

Directions

Shannon Salyards-Burton returns to her home stage for an uplifting Holiday concert. A fan favorite in Hastings, Shannon's voice will warm our hearts and uplift... Read More >
Sun, Feb 26, 2023 - 3:00 PM, Masonic Center Auditorium

|

Directions

Since 1959, the HSO has welcomed young artists from across the state as soloists, and we are proud to continue this wonderful tradition. This year,... Read More >
Sat, Mar 11, 2023 - 3:00 PM, Masonic Center Auditorium

|

Directions

The HSO collaborates with The Lark, a popular venue, in a singer-songwriter spectacular! Some of The Lark's favorite performers, including local artists Emily Dunbar, Peter... Read More >
Sun, Apr 23, 2023 - 3:00 PM, Masonic Center Auditorium

|

Directions

The HSO closes its 97th Season with Nathan Jensen making his solo debut as his father concludes his tenure as conductor with the HSO. The... Read More >